SPECIALLY DESIGNED FOR all scalp types
ABOUT PHYTONOVATHRIX ANTI-HAIR LOSS AND SCALP TREATMENT
The essential ally to the treatment, PHYTONOVATHRIX shampoo prepares the scalp for anti-hair loss action.
Boosted in botanical active ingredients, such as Guarana and red Algae extracts, it tones the scalp, fortifies the fiber and protectively envelops hair for an immediate sensation of optimally fortified hair.
PHYTONOVATHRIX Global Anti-Hairloss Treatment is the ultimate anti-hair loss treatment from Phytosolba Laboratories. It works simultaneously on 16 biological targets involved in both hair loss and hair development. This means that it not only slows down hair loss but also stimulates the growth of stronger and thicker. This light, non-oily, and non-sticky formula feels similar to a toning lotion and offers an immediate volumizing effect, which is noticeable from the very first application. Its global action slows hair loss and also increases the development and thickness of the hair after just two months of use, for a luscious head of hair. The delicate fragrance is a blend of natural fresh notes, ensuring that the moment of application is also a moment of pleasurable relaxation.
This PHYTONOVATHRIX energizing lotion facilitates your daily hair care routine by making styling easier, while re-invigorating and re-structuring weakened hair that is losing volume.
The innovative hair loss treatment, made of 99% natural ingredients, PHYTONOVATHRIX helps gives density, strength and resistance to the hair fibre. It visibly slows down hair loss, stimulates growth, leaves hair looking more beautiful, stronger, thicker and more resilient.
With Phytonovathrix, hair is reinforced at each stage of its development. Healthy growth is stimulated, while hair thinning is inhibited. The bulb is fortified, allowing a healthy environment for future stronger and more beautiful hair. Use consistently for a thicker, fuller head of hair.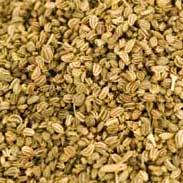 Used to boost Wnt activity, +49% of production*, a genuine switch for the hair's growth phase, thus promoting its growth. It also promotes an optimal environment for beautiful hair.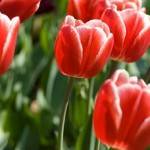 Reduces micro-irritations of hair
bulb, promoting a better hair anchoring. It also strengthens rooting of the hair, thus preventing its loss.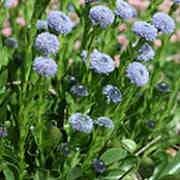 Globularia Plant Stem Cells
Reduce oxidative stress, improving the quality of the fiber and prolonging hair life, as well as protect the stem cells and boost cellular energy.
Increases hair follicle volume and prolongs cellular life expectancy. Slows down hair loss.
HOW TO stimulate hair growth
PHYTONOVATHRIX ANTI-HAIR LOSS AND SCALP TREATMENT

Phytonovathrix Shampoo
Apply on wet hair, massage gently.
Leave on for 2 minutes then rinse.
Repeat if necessary. May be
used up to 3x per week.

Phytonovathrix Treatment
After washing hair with PHYTONOVATHRIX Shampoo, apply the serum to the scalp
section by section, then massage your
scalp delicately. DO NOT RINSE. Style as
usual. Should be used 3x per week
for 3 months.

Phytonovathrix Lotion
Apply this no-rinse formula daily. Simply
spray onto dry or damp scalp 6 times
and massage in to promote product penetration. Finish by spraying over
lengths 2 to 3 times to help
with styling.