SPECIALLY DESIGNED FOR SCARS, STRETCH MARKS AND WRINKLES
ABOUT TRILOGY CERTIFIED ORGANIC ROSEHIP OIL
This versatile all-natural, vegan-friendly pure plant oil is suitable for all skin types. Highly recommended for face and body care, it is proven to improve the appearance of scars and stretch marks. This is the ultimate clean beauty product to nourish, support and help repair skin from top to toe. Fragrance and preservative free.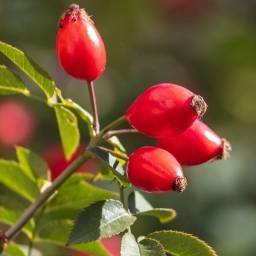 Certified Organic Rosehip Seed Oil
Cold-pressed and packed with a minimum of 80% essential fatty acids (Omegas 3, 6, 9) to hydrate, replenish and strengthen skin's moisture barrier.
Trilogy Certified Organic Rosehip Oil

Apply 2-3 drops,
using more as needed.

Gently massage
into skin.

Use alone or follow with
other moisturizing products.

Apply twice daily
or as required.