SPECIALLY DESIGNED to moisturiZe and protect dry hair
ABOUT Phytojoba MoisturiZing Care Gel
A leave-on gel that helps lengths regain their vitality and dry ends become soft, infused with intense hydration. The hair is easier to style, silky, light and deliciously scented. This leave-on gel-in-oil durably hydrates and protects hair, without weighing it down.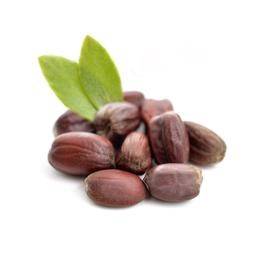 A plant active in all its forms to take full advantage of its moisturizing and beautifying properties. As vegetable milk in the Shampoo, this desert gold offers a real infusion of hydration.
A powerful moistening agent, Mallow is recognized for its high mucilage content. When they come into contact with water, these polysaccharides form an invisible barrier that maintains hydration at the heart of the fiber.
PHYTOJOBA HYDRATING ROUTINE

Moisturizing Shampoo
Pour a small amount in the palm of the hands, work into a lather and massage on wet hair. Rinse. A second shampoo boosts the effectiveness of the active ingredients.

Moisturizing Mask
Hydrating Mask for 5 to 7 minutes for an in-depth hydrating effect on the hair. Leave on for 1 to 2 minutes after other shampoos for easy combing.

Moisturizing Care Gel
Apply a pearl on the lengths and ends
after drying, at any time of the day.