NUXE is a French brand founded by Aliza Jabès and a pioneer in natural-origin cosmetology. Each skincare product is formulated and manufactured in France to meet pharmaceutical quality requirements and combines the marvels of nature with the prowess of science, while awakening the senses.
From its beginnings as a small Parisian formulation laboratory bought out in 1990, in less than thirty years, NUXE has become a global group, present in nearly 60 countries.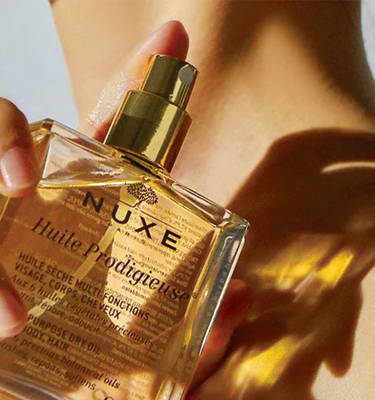 "NUXE, a genuine French "Love Brand", and its founder Aliza Jabès are behind the legendary skincare products which have been essential to the day-to-day life of millions of women, such as the iconic Huile Prodigieuse®."